Airbnb cleaning service London, Airbnb is an altogether unique approach and an extended get-away. It's part "sharing economy," part business, and part meeting individuals. Like Uber, which allows you to share rides without claiming vehicles, Airbnb possesses no houses or lofts. The organization gives the devices, certifications, and backing. Since Airbnb was Established in 2007 (and sent off multiple times before it made progress), it has developed into a genuine peculiarity. Its huge postings and one-of-a-kind quality assist it with equaling the lodging business, which frequently can't rival the at-home inclination you can get in an Airbnb stay.
Travelers keen on the present moment or long-haul facilities have an amazing number of overall choices. You can get everything from a confidential room in a bigger house up to a superior loft for an excursion for work. Obviously, Airbnb isn't generally awesome, however, it's all essential for the experience.
Airbnb Cleaning Service London
JN Cleaners provide the best Airbnb cleaning service in London. Airbnb accommodation is different everywhere. You just need to contact us through email or by calling us at 07587783833. We will send our professional Airbnb cleaners to your place; you need to welcome our crew and then they will do their work professionally.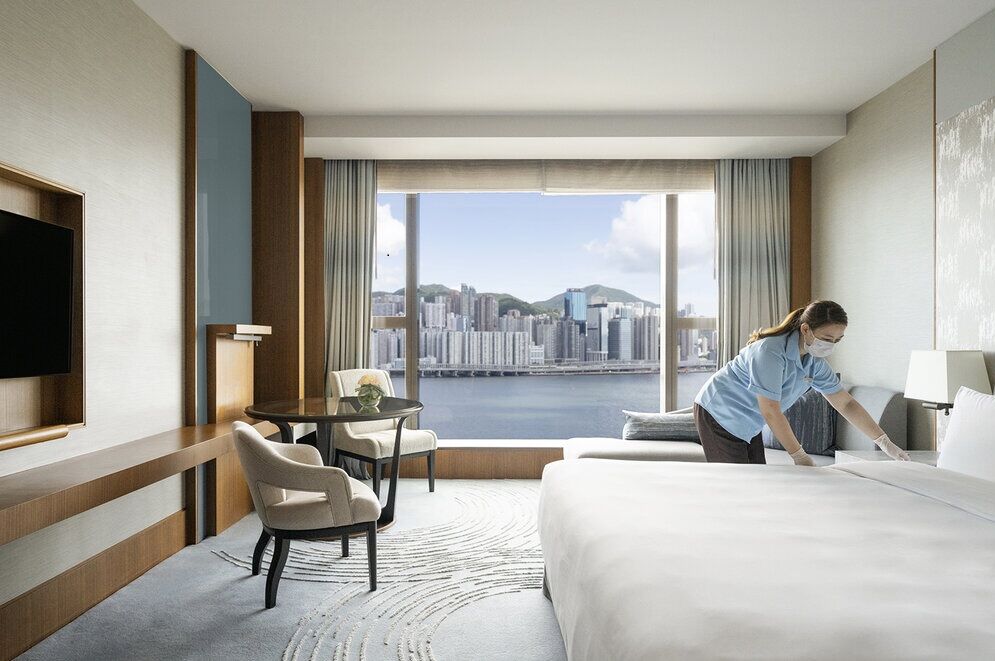 Airbnb Cleaning Service Cost UK
JN Cleaners provide Airbnb cleaning service at the rate of 18£ per hour. Our Airbnb cleaning service cost the UK is very efficient. Our costs are very pocket friendly. Although our cost is budget-friendly, we don't compromise on our quality of cleaning. JN Cleaners is the leading cleaning service provider company in London.
Cleaners Service Near Me
Are you thinking of a cleaning service near me? You don't need to worry about it JN Cleaners are always there to help you at a very reasonable price. There are hundreds of satisfied customers around London. JN Cleaners is a well-established cleaning company that performs well and have long-term experience in commercial and domestic cleaning services. We have staff to meet your cleaning requirements and clean your Airbnb property. When you are hiring JN Cleaners you don't need to worry about the size, JN Cleaners can clean from single rooms to large houses of your Airbnb property. Our cleaners work with their experience and according to our needs so that your clients are satisfied. We can also provide all the accessories required for the Airbnb property.
Airbnb cleaning service UK
As an Airbnb property owner, you need your home to look flawless and consistently prepared for visitors, yet this can be a tedious and especially demanding job in the marketplace. This is where JN Cleaners come, a proficient cleaning organization that gives occasion rental cleaning at exclusive expectations. With our Airbnb cleaning administration, we give you remarkable cleaning services at a reasonable cost.
Airbnb cleaning fee UK
JN Cleaners provide a very reasonable fee for Airbnb cleaning. Our Airbnb cleaning fee is 18£ per hour. If you want to get these cost-efficient Airbnb cleaning services, feel free to contact us. JN Cleaners will provide you with services according to your fixed schedule. Our cleaning Schedule is very flexible, and we can adjust it according to your time. The time you will decide, our staff will be there at your property.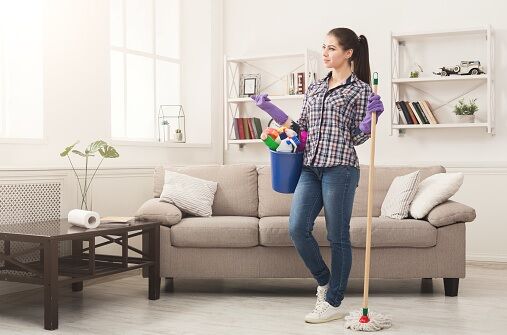 Airbnb cleaning services
Airbnb's new discretionary cleaning rules that incorporate 24 hours opening between appointments, which is noticeable to clients, infers that a spotless property is a vital component for both the clients and the Airbnb login owners. Ensure you are giving your best to enjoy all those 5-star reviews with an expert cleaning administration that convey cleaning services punctually. Pick a dependable group of housekeeping specialists that will ensure all surfaces are clean and clean for a fruitful lease. Book our Airbnb cleaning in no time and appreciate extraordinary surveys and productive leasing business.
Booking Airbnb cleaners has never been so natural! Before long, your excursion investment property will meet and surpass all cleaning rules. Along these lines, you will be certain that your visitors are partaking in their visit, and you will have a best-reviewed rental on Airbnb.
Airbnb customer service opening hours
JN Cleaners Airbnb customer service opening hours are Monday to Friday, 7 AM to 7 PM. These are the openings you can contact us and book your appointment.
Airbnb 5 Star rating
JN Cleaners provide excellent services, they have the best communication with clients and provide spotless cleaning. They have flexible schedules and timing. You can easily trust JN Cleaners, and they will let you down.
Our Airbnb Cleaning Service Include
Each Airbnb convenience is exceptional, whether it's an additional room, an entire house, or even a train. So, the administrations you'll need will rely upon the incorporations given to your visitors. Generally, this is the very thing you can anticipate from your Airbnb cleaner:
Kitchen Cleaning
If your Airbnb lodge incorporates a kitchen or kitchenette, your cleaner will figure this region out, as well. They'll stack or unload the dishwasher, wipe down the benchtops, look at every one of the cabinets and drawers to ensure everything is where it ought to be, and gather utilized tea towels to be washed. Your cleaner will fill the hand cleanser distributor, if necessary, and top up the dishwashing cleanser and tablets.
Bedroom Cleaning
They'll guarantee all parlor furniture and embellishments are organized impeccably, including your visitor invite pack and understanding materials. Your cleaner will likewise eliminate utilized sheets and materials from the rooms, prepared for washing.
Bathroom Cleaning
JN Cleaners will clean the toilet(s), wipe down the sink regions, and clean the shower(s). They'll supplant any toiletries and tissue given and gather any messy towels and bathmats for washing.
Floor Cleaning
Your Airbnb cleaner will vacuum and clear all floors (counting covered deck regions) prior to wiping hard floors. On the off chance that there is any conspicuous floor covering stains, they might recognize clean them or assist with coordinating a rug cleaner.
Airbnb Cleaners
Our committed proficient cleaners are valid experts and ensure your house is changed into a perfect spot prepared for every one of your visitors. Moreover, we can screen all conveniences like cleansers, conditioners, hand/body cleansers, espresso, toilet paper towels, or whatever else you like for your visitors. If you really want any exceptional cleaning items utilized, simply forget about them for your cleaning proficiency!
Airbnb commission rate UK
Airbnb charges a 20% service fee on all booked appointments. So, if anyone makes an appointment of 500£ then the host will pay a 100£ commission rate to the Airbnb company and will earn 400£.
Airbnb Rates
JN Cleaners provide the Airbnb cleaning rate of eighteen dollars per hour (18£/hour).
Airbnb management Glasgow
At JN Cleaners, we are dedicated to helping Airbnb property owners to achieve maximum rental opportunities. We care about the details of your property and your bookings.
Average Airbnb Occupancy Rate UK
The average Airbnb occupancy rate in the UK in the year 2021 was 23.8%. Below is the Airbnb average occupancy rate of the top 5 cities of the UK for the year 2021/2020.
| | | |
| --- | --- | --- |
| City | Average Airbnb Occupancy Rate 2021 | Average Airbnb Occupancy Rate 2020 |
| London | 15.2% | 11.0% |
| Edinburgh | 24.8% | 14.9% |
| Glasgow | 23.6% | 16.4% |
| Manchester | 23.2% | 13.7% |
| Bristol | 32.1% | 29.4% |
Why should you use JN Cleaners' cleaning services?
We offer you Airbnb services to suit your cleaning needs and your timescales. You can utilize our cleaning administrations on a proper term contract or just for one time cleaning visit. We work at extremely reasonable costs. Contact us at 07587783838 or email us at jncleanersa@gmail.com
Our services include
We coordinate expert cleaning paid for by your visitors to guarantee clean homes and high appraisals.
Bed changing and made to lodging standard.
Organize the property to invite your visitors (blossoms, a jug of wine, and so on).
Meet and welcome assistance (on demand).